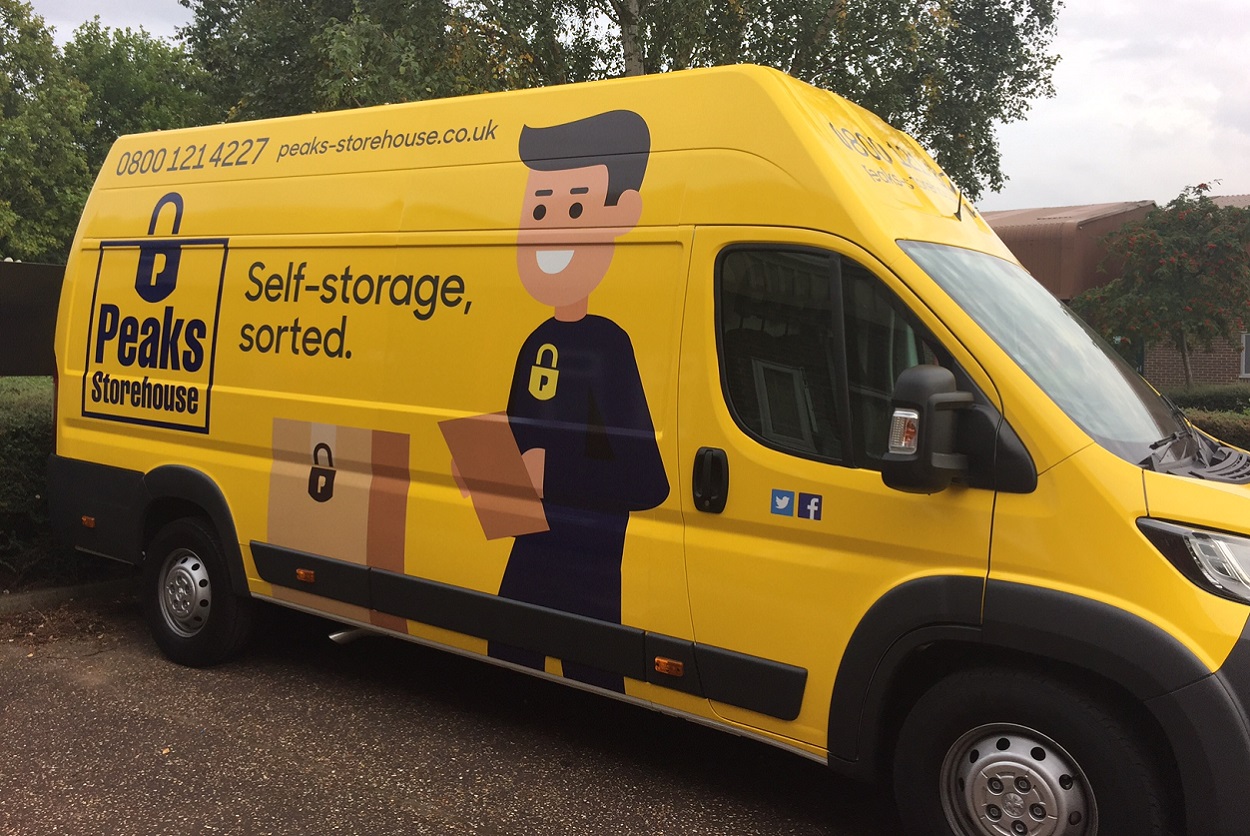 Spotted! Mr P roaming the streets of Cambridge.
How do you breathe new life into an old company?
Peaks Storehouse was established over 75 years ago originally as a furniture retailer, the company over the years has diversified and is now a self-storage company based in Ditton Walk, Cambridge.
It was such a joy to work with Peaks Storehouse, they wanted to update their brand and were so thrilled when we introduced Mr P to them. The transformation from old to new was extreme and has had tremendous results in raising their brand profile and bookings.
With competition on their doorstep Peaks realised that they needed some extra help in order to raise their profile and get their brand seen locally. Network Design were selected to help bring a fresh approach to their marketing.
After carrying out competitor analysis, Network Design embarked on revamping the company logo and creating an identity and personality for Peaks in the form of Mr P. Network has developed the brand across all materials which includes; van livery, signage, website design and build, stationery and adverts.
An extensive advertising campaign was launched in June which has seen Mr P feature across local media in print and online along with a student targeted campaign. Peaks have seen an increase in enquiries and bookings of self-storage units and Mr P is being kept busy running around the streets of Cambridge collecting and returning customers goods.
See more about our work for Peaks in our portfolio section.